Viperio has made history by qualifying the RMR this April while being led by the Irish AWPer Tom "arTisT" Clarke, the first-ever Irish player to play at an RMR.
Fresh off this high, this powerful squad will be looking to use this momentum to propel themselves to victory here at EPIC.LAN. After a very impressive group stage whereby across seven maps they only dropped 32 rounds, UKCSGO's Freddie "GrimyRannar" Pritchard sat down with arTisT to talk about their triumphant success internationally, and how that affects them coming to EPIC.LAN, and what it means to the Irish scene to have their first player at the RMRs.
*This interview was conducted before they played 3 Friends 2 Foreigners in the upper bracket quarterfinals.
Do you have any worries coming into today, or were you very confident?
I think we were very confident coming into the event. We looked at the groups last night when they were released, but we didn't have any banana skins as our coach Ciaran "Biscu" King likes to say. I think the hardest game in the group was Vitalize, we started kind of slow but once we worked out what they were doing we steamrolled. We anticipated the game against K10 to be much harder than it was, but it was the same story once we get going we just steamrolled them as well.
Going into this event for now making a deeper run, is there anyone like Coalesce who you have a rivalry with? Are you feeling pressurised against them?
It's interesting, there was a rivalry, but I think they won. After the Beyond Invitational before Christmas and then they got a good run in the CCT tournament so they overtook us in the HLTV points and we felt they won. Then because of the RMR and the points that come with that, we shot up past them, so I think the rivalry is still there. It's always been really good games, but that's online and this is LAN and it's two different kettles of fish. So we will see what happens, we do anticipate playing them in the Final.
After the Beyond Invitational before Christmas and then they got a good run in the CCT tournament so they overtook us in the HLTV points and we felt they won.
Do you feel more pressure now coming to win this event after qualifying for the RMR?
A hundred percent. Before we qualified for the RMR we were just like "let's just make the final, let's make it a competitive game and who knows what's happening." At the time I think they were playing better Counter-Strike and we needed to be playing with love, kindness, and vibes but after the RMR I think there's a certain minimum level we have to bring a bare minimum to. That's just being put upon us by the staple of Counter-Strike we now have to play. There is a lot more pressure on us now, even for us we want to be able to handle that pressure and use it to push us forward. It's good and bad, but like we just take each game as they come.
Is there stuff you are now changing in terms of preparation that you have made the RMR?
Not currently, but that is the goal as soon as EPIC is finished we are changing a lot of things in the team. A lot of the prep, a lot of what we are doing individually and as a team all of our practice and our reviews, we know we have to scale up because we are playing against Tier 1 teams. We have already had a lot of these discussions, and all we can do is try our best so hopefully, that comes into play and we play much better. so fingers crossed.
Would a big part of the change just be time and playing the game more, or is there something more? Would you consider taking in help from the outside?
I've reached out to mezii and I've reached out to Max (mightymax) a couple of times, so there is help coming at us and we can go and get it. I think mezii watched some of the RMR games, and Marco (MMS) has talked to mezii in the past to get a bit of help and insight. Right now, it's like fundamentals, when we play tier one like FaZe and NAVI, our fundamentals have to be so perfect. So that is the main thing we are looking at. It's just going to be more on us, we have to play better, we have to perform better and we have to prepare better.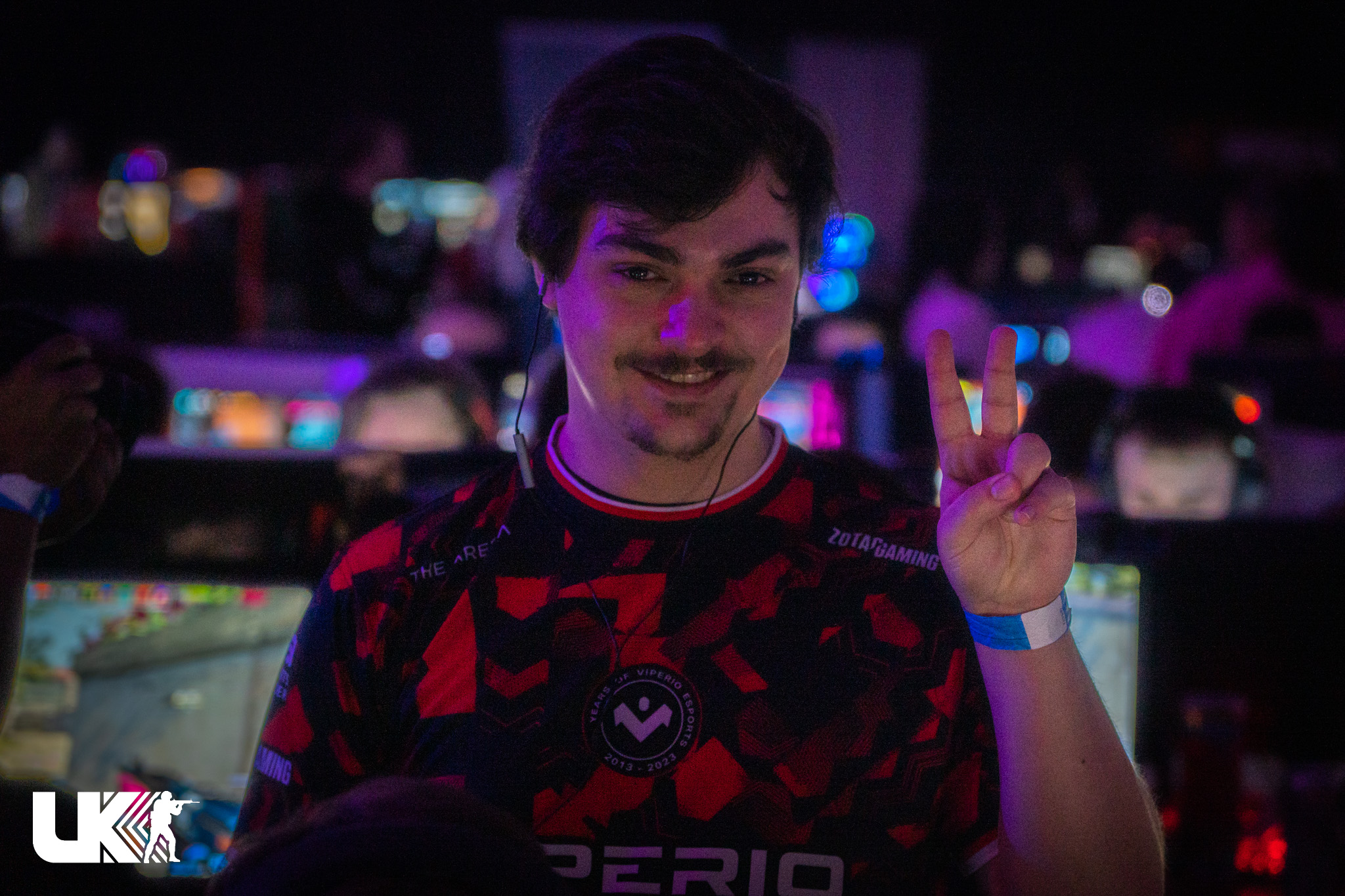 After qualifying for the RMR, what was it like? that evening, the next week. are you still on a high from that?
A hundred percent we are very much on a high from that evening, we are at this EPIC.LAN looking at each other like we made the RMR we are off to Copenhagen. I don't even know how to express it like, we played the open qualifier last second with someone. We didn't know if we would be able to play the qualifier, luckily we had someone available to stand in. We weren't even playing as a team we were playing as a mix. We were only playing a few maps so we were getting reps, and then we are one game off the closed qualifier and we win that. We go into the closed qualifier and we beat 1WIN which is a new roster and stacked with talent, these are guys I watch all the time CIS is the main region I watch. It's just, we were sitting there star-struck we have no idea how we just beat these guys.
Were you like "I'm dreaming, wake me up"?
Yeah pretty much, we have played these teams in practice before, but the Major is the pinnacle of Counter-Strike and to play them at like the stage of getting to that we were star-struck. Then we won the game and we were like what is happening, we were saying during the game what is happening, why is deko having one of the worst performances he has ever had? We watch this guy and he's literally unreal. So then we go into the next game and the next game and the next game. We then go into the SAW game and they are a top team…
They just made Pro League right?
They are unbelievable we have scrimmed them before and they beat us with their coach. So we are thinking ah nah, but we had so much hype around the team and we were, as I say, playing with love and kindness. We go into that SAW game and we had to play like we had to get the job done, they picked Anubis which was a mistake. I'm guessing they did because they beat us with their coach on Anubis, but it was kind of a crazy pick from them and we just went into it like we had to win it. And we did.
You were just saying they picked Anubis, 1WIN picked Vertigo which is a map you are very strong on. Do you think teams looked at you and thought "It's a UK team ranked 130th in the world", and pushed you to the side a bit, not anticipating you to be that good?
Against 1WIN definitely, we prepared for other maps we didn't anticipate the Vertigo pick. Especially if you look at our run we were beating teams consistently on Vertigo. You have to look at them as a new team all of them besides Boombl4 played Vertigo as a main map, so it happened and I think it benefited us. We were out of prep so you have to go for that two kills or that 3k. I think it all fell our way, we just synced up. I don't know if it was luck, if it was love, I don't know what it was it might have been God I don't know (laughs).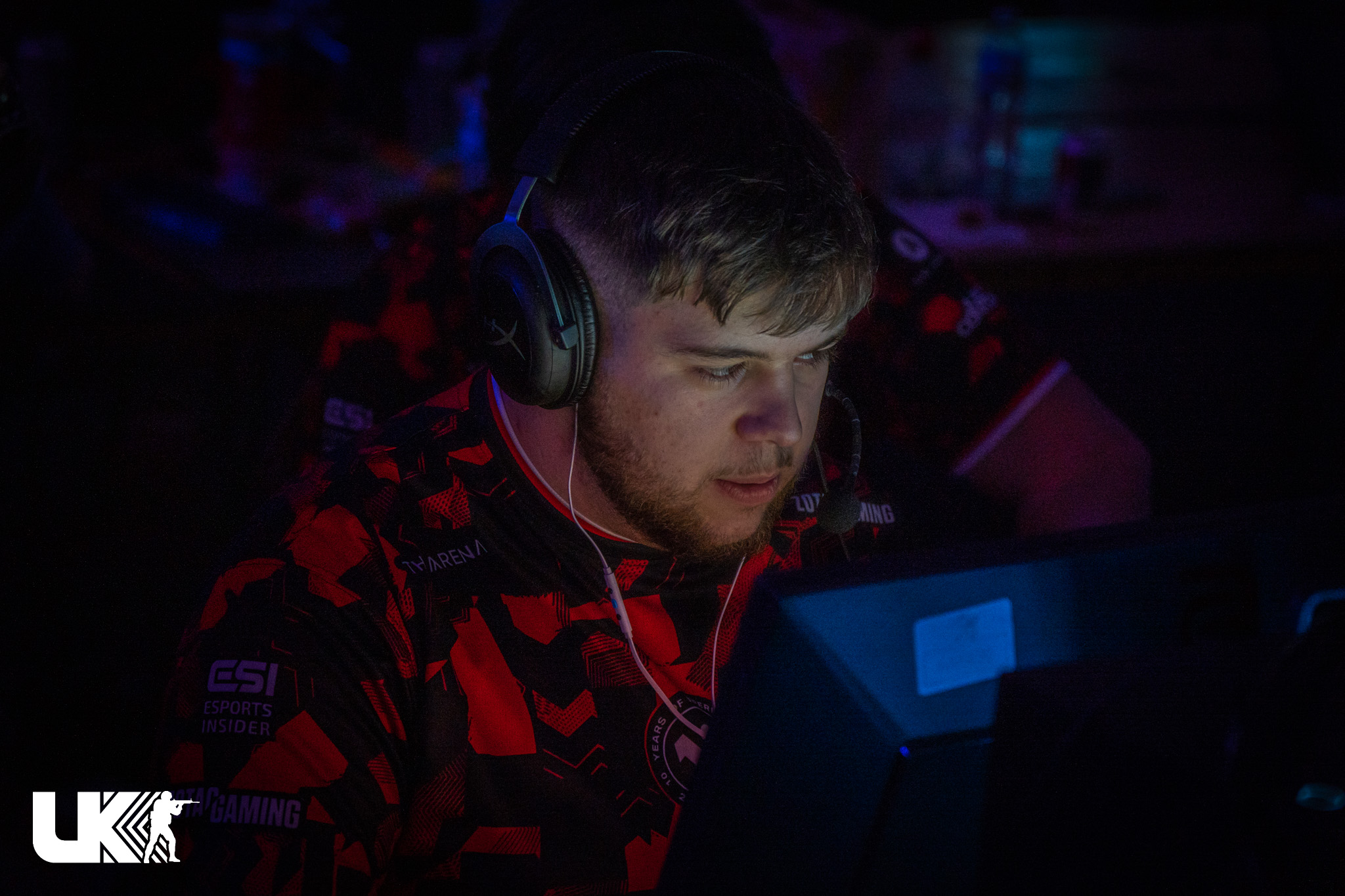 I can just tell from seeing you guys, talking to you guys, that it genuinely feels like you guys are just on such a high.
We have made the next step. Everyone dreams of making the Major. Everyone plays Counter-Strike to get that sticker to get to the Major, we are going to be sat across from  s1mple and ropz. We are just going to try and build that momentum up and kind of just get all of this support behind us and use it to propel us forward.
Tracking back a little in history, you guys were at iSeries 69 not too long ago and lost in the finals to Temperate. Talk me through the development from then to now, what changed to get us here? 
If we go back to the start of last year, we had volt, he went off to fnatic rising and now Into the Breach. He was our superstar on who we could rely. Sadly he moved on to other things and then our schedule after him was just not great. We were struggling while being unorged under FAMBIT. Because of that, we couldn't dedicate all our time to playing CS. EKO then comes in and sends us to Austria which we won.
After that, we come back home and we still have the same problems with time issues. Even to have a debrief after the event on what went wrong and right, we just have to play the next event and the next. At our level, we have to take every offer we get. So after that, we went to iSeries unprepared and didn't understand who we were against, it was embarrassing, to be honest. We have such high expectations for ourselves, we went from one game away from Premier with volt and all of a sudden now we are losing a best-of-five. We were all shell-shocked and didn't know what to do.
Then after iSeries, Biscu, Extinct and I went to the airport after the event, and we just had a long discussion about what to do with the roster as we just knew it wasn't working. The number one problem was our schedule so we knew we had to fix that, so unfortunately we had to let Extinct go. From this decision, we took two steps back after letting him go, but we are thinking six months down the line as we have a schedule we can work around. After that things just fell into place. We signed with Viperio with good support behind us, then we go into EPS not expecting to make the finals. Not only do we make the finals it was very competitive and almost beat Endpoint.
There are wee small steps and tiny details along the year, some times we made the right decision, some times we made the wrong decision, but it has all fallen into place now just after the new year. We are in a really good spot with the right support behind us and are getting more consistent. Consistency is key especially at this level to project yourself to the next level. Now looking at the road map for the next year it is just on us honestly. The support is there, now we just as individuals and as a team have to push ourselves to the next level.
You mentioned organisational support, notoriously most people would know you guys as FAMBIT, but the problem with that then is you have the downside of no organisation. How important is it to have an organisation apart from just being able to commit more time?
Tournament invites are a bit one. Most tournament organisers would want a proper team organisation in the event rather than a mix team such as Royals or when we were FAMBIT. The reason for this is that it takes away from their reputation. While we were under FAMBIT we got one invite in eight months. When we joined EKO and Viperio we suddenly started getting invites and even had to turn down some. It is not just the financial support and more time, you get more opportunities while being in an organisation. If you take a look at Dripmen, it is hard, similar to Royals. They are 10-0 in Main, and have always grinded but never had any support. What we are seeing is that Into The Breach and us making the RMR shows we have the right mix of the scene and need the opportunity for more people to commit more time.
Ending off now, looking at your regional scene in Ireland. Do you see yourself and Biscu as pathing a way for Irish CS?
Yea as an individual I can see that. I think there are a few individuals in the scene who are laying more groundwork and setting up the LANs like Retsol and Incipiens. They are laying the groundwork for the first few Irish players to go to LAN events and building a backbone. But then you do have other players like AdamJC who is on the rise, I have had multiple conversations with him on how he can improve in his new IGL role. I am always there and available when someone needs me. There is not just AdamJC, there are people like Unicorn and Jackmon. I am always there to support them if they have any questions. I love talking about CS so I am always there for them.
As an individual, I think the other guys that I have mentioned before are doing more of the groundwork to build up the scene.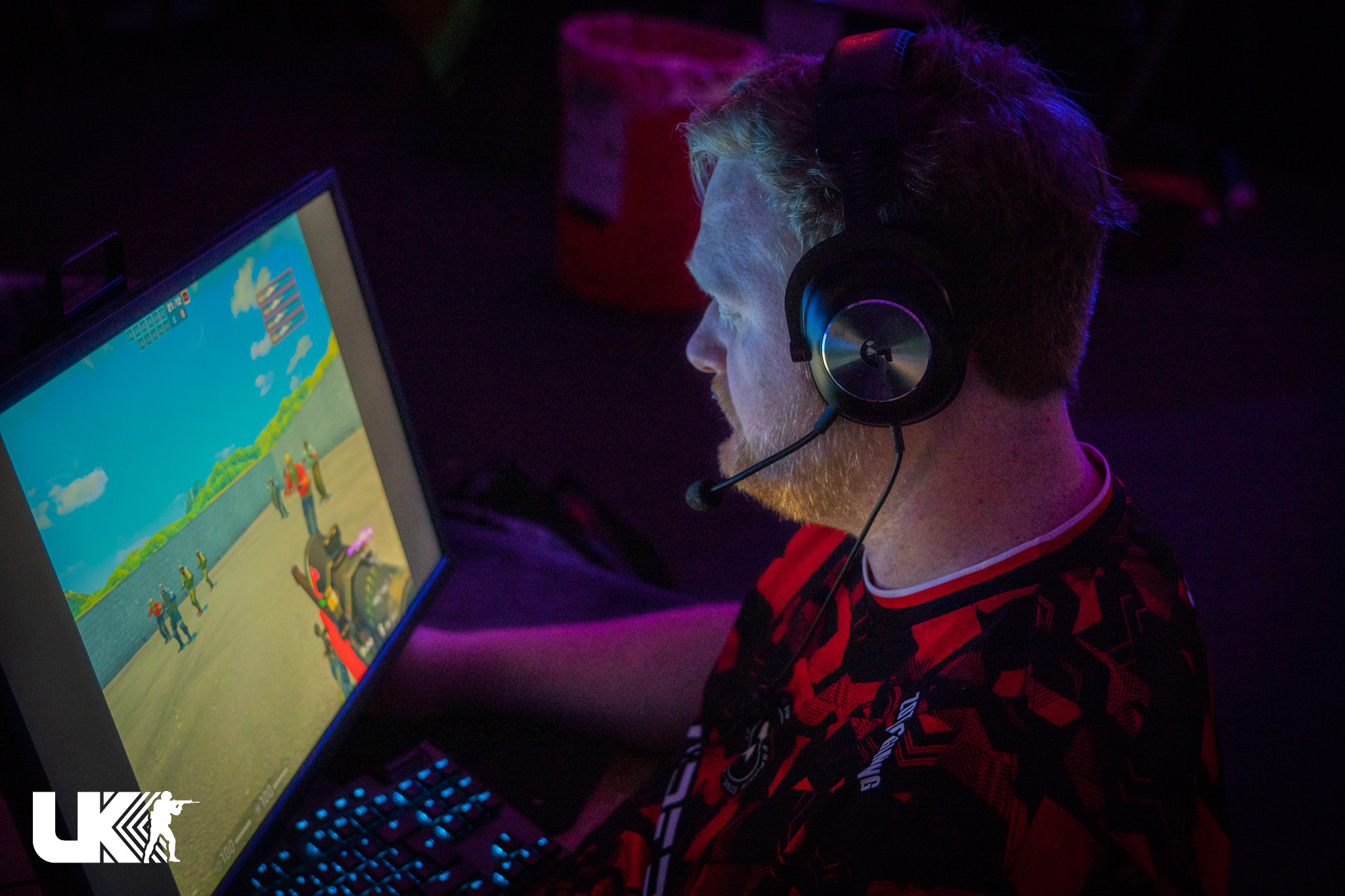 So you guys are doing two different things to support the scene?
Yea I would agree. This is the first time an Irish player is at an RMR which is huge. For years we just talked about conoR doing well against MOUZ in The V4 Future Sports Festival back in 2019.
He lost the series and we are still talking about it (laughs).
Yeah because it was a great moment for us (laughs). We are such a small scene even compared to the UK. Hopefully, I will get there eventually and esports in Ireland will get more accepted in general too. I don't even think it's talked about ever.
Now as a final question, what is the next stage in the Irish scene to develop it further?
I think Irish LANs. Starting small for sure. If you think about EPIC.LAN, they would have started small, but each one at the start accumulated more and more people. Now are here at bigger venues. We have had a few LANs in the past which were great, but we need the right equipment and people behind to make it work. We are on the road to making it work, it just needs more time.