In the third round of the Lower Bracket, a storm was brewing as lots of events collided. No, it wasn't nuclear fusion – it was a potential upset brewing in the game between new upstarts Ionic.gg and the UK old guard who made up Perilous.CSGOSPHERE.
The map that started us off on was Mirage, where the first half started off in blinding fashion for the new side, as they went 5-0 up before getting pegged a bit at 6-2. Half time they were 10-5, with some wondrous performances coming out of the young player AJAY to help bring them to the half. In the second half, it was mostly Perilous. They picked up the pistol and the round after, but it was once again AJAY that helped roll the Ionic team into 14-7, putting them on the brink. But the experience from many versions of CS, and years of playing, meant that the mix side managed to bring themselves back to a much closer pegging at 14-12. Ionic managed to tip the next round, but it wasn't to be over just yet as the comeback happened and we were sent into Overtime, MR5 $16k rules.
As Ionic geared up for their T side, it was starting off as Perilous' game as they racked up two rounds in quick successions. But Ionic weren't to be kept down that easily as they returned first going into half time with the advantage at 18-17. With Ionic looking for three rounds, it started off as Perilous took it straight to equal it out at 18-18. It wasn't going to be that easy, however, as Ionic strung two quick rounds together to bring them on the brink of victory… But not quite yet, as Perilous manage to equal us to a second overtime.
The Second OT was a bit more spicy. As they kept it pretty equal to start off and this time Perilous took the advantage into the half going in as 22-23. As they picked up one more round taking them ever closer to a win, Ionic just twigged and started stringing rounds together, upon which they took it to 26-24 winning the first map.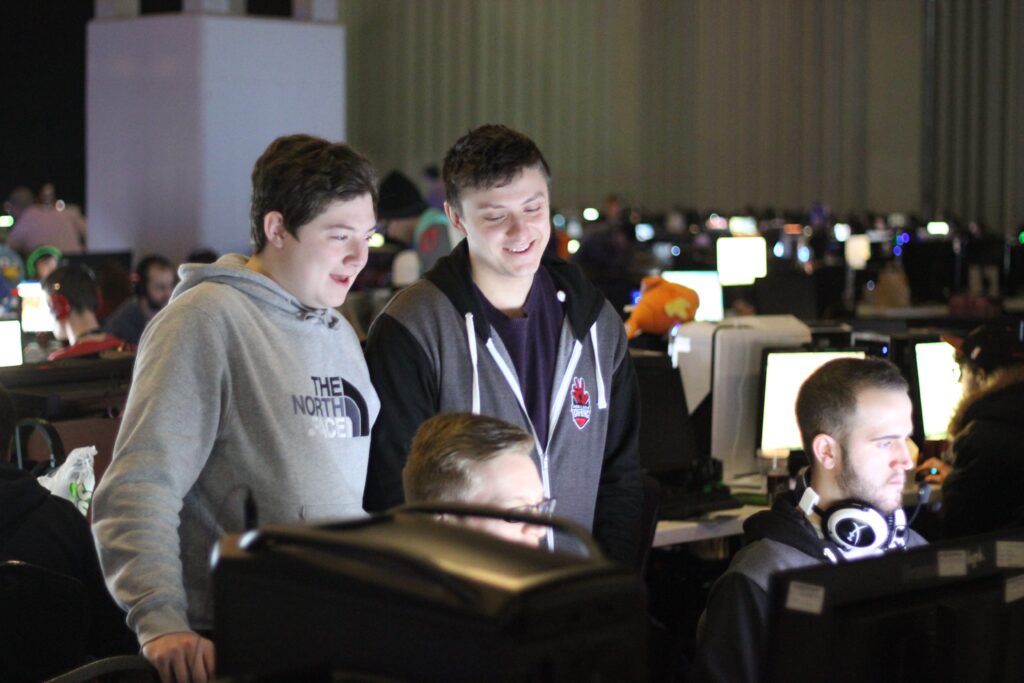 Dust 2 was up next, the pick of the Perilous side, which was also a pretty tight match. After Ionic took the pistol, Jakem and co took the round straight after and managed to pummel quite a lead out of it, taking them up to 5-7, before an eco win from the Ions took them to 6-7, with Perilous going in at half time 7-8 up. The next half started strong for Perilous, as they took the starting rounds for 8-11, before finally succumbing to Ionic as they managed to take a few in a row, as the score got equalled out to 13-13. A wondrous shot from Jake as he took on a 1v2 retake helped win his team their 14th round as they went on to equal the maps, going into Cobblestone 1-1.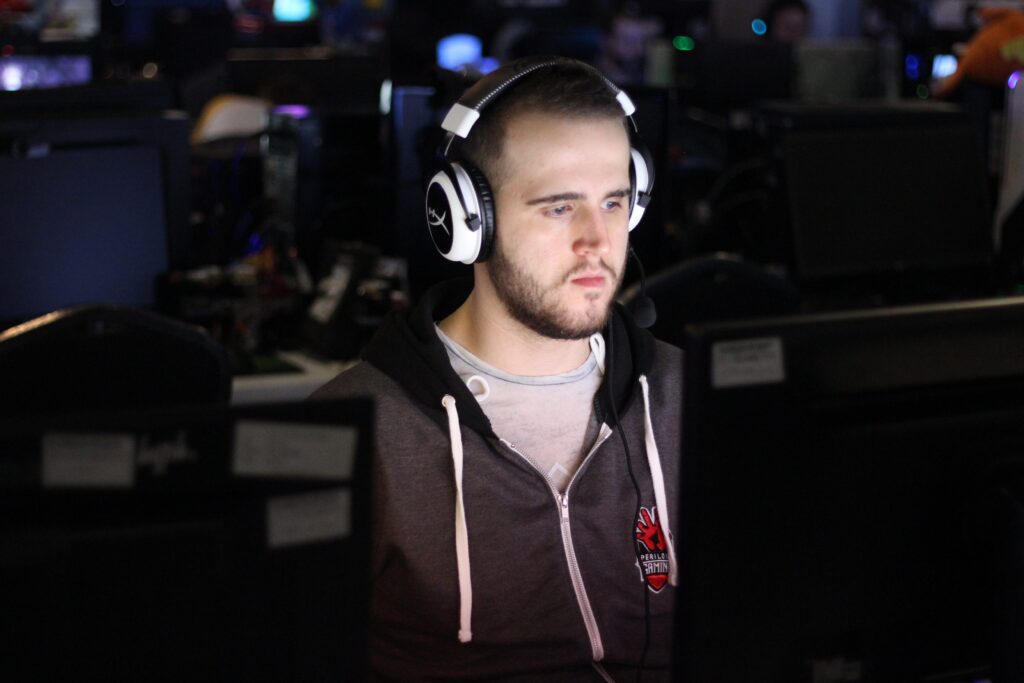 Cobblestone, however, took place the day after. This happened after a potential DQ when Ionic were late to start the map. After consulting the admins, they managed to get this changed to make sure they'd still have a chance of getting through. The next morning came, and after a slight delay due to getting stuck in traffic – and requests for DQ coming from Ionic – we finally got underway on Cobblestone. As Perilous started the T side, they got started very quickly, racking up six rounds in a row. As rounds went like a ping-pong game they finally got through to the half with Perilous 5-10 up. As Perilous moved into the favoured CT side, they managed to pick up the pistol before a force from Ionic halted their gains as they started to creep back into it at 8-11. Perilous, however, showed their experience as they started to keep it together picking up a string of rounds to avoid the upset, as they went in 10-16 and going 1-2 on maps.
This sent Ionic out in 7/8th, a remarkable finish for the new side at their first LAN. The result sent Perilous.CSGOSPHERE heading into a match-up against FM-eSports.