With the news that ESL FACEIT Group are discontinuing their National Championships, including ESL Premiership, fans will have to look back over the memory of the tournaments that have been held since 2015.
How many of our trivia questions can you answer correctly?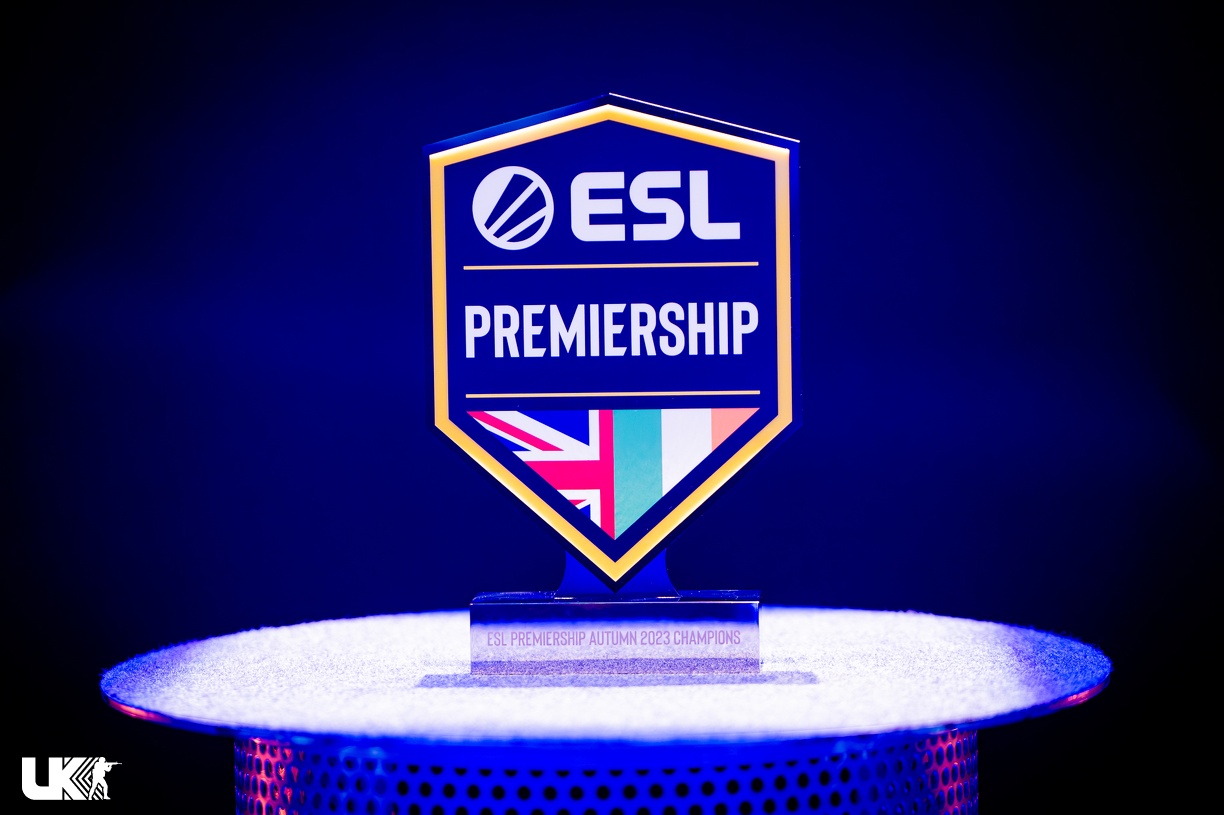 Q1. Who won the first ever ESL Premiership title?
Team XENEX
EZSkins.com
Team Infused
FM eSports
Q2. Of all the players who competed in the first ESL Premiership season (Spring 2015), only two are still competing professionally in Counter-Strike. One is MiGHTYMAX, who is the other?
Swaggy
smooya
Boaster
fejtZ
Q3. What was significant about the Summer 2016 grand final?
It was the first Premiership final on LAN
It was a best-of-seven series
It was RattleSNK's final professional game
A team made a mid-game roster swap
Q4. smooya and Surreal won ESL Premiership Spring 2019 with which mix team?
The Working Men
fish123
Benched Heroes
The Pensioners
Q5. Which commentator worked both the second-ever ESL Premiership and the most recent event at Insomnia?
Machine
Ne0kai
Skriv
Jacky
Q6. Endpoint are the only organisation to win ESL Premiership more than once, winning 10 titles across the event's lifespan. How many titles did they win in a row between 2019 and 2022?
Q7. Who is the only Irish player to win an ESL Premiership title?
vertiGo
arTisT
Whindanski
conoR
Q8. Your final ESL Premiership champions are Raptors EC. Who was their highest-rated player in the Grand Final against Endpoint (according to HLTV)?
ANSWERS:
Q1. Team XENEX won the first-ever ESL Premiership, with a roster consisting of Jonathon "sheekey" Sheekey, Sam "RattleSNK" Gawn, Reece "Puls3" Marrs, Joe "JT" Talbot and Josh "mole" Rowley. This run included the longest professional CS:GO map ever, when they defeated Excel 46-42 in the group stage. Puls3 would go on to win 4 more titles with fm-esports and Endpoint, while Sheekey was last seen competing in the 2021 edition with mix team Max & Big Garlic Dips.
Q2: Estonia's fejtZ has had what Football Manager would call a "journeyman" career. Now plying his trade with long-standing Estonian organisation syncK Esports, he competed in the first two seasons of ESL Premiership with United Estonia, winning the Summer 2015 event. That would not be his last dalliance in the UK scene, either, as he attended EPIC.LAN 35 with ROYALS.
Q3: Summer 2016 was a best-of-seven series, one of only a handful recorded in the history of CS:GO esports. It was also a "pure" best-of-seven, with no maps banned; in the event, MnM Gaming won 4-2 over Reason Gaming's UK lineup, helped by French CS legend and two-time Major champion KioShiMa.
Q4: The Pensioners was the name of the mix team that teamed up former Epsilon team-mates Kia "Surreal" Man and Owen "smooya" Butterfield with Joseph "Luzuh" Loose, Shane "shaney" Smith and Jake "jakem" McCausland plus coach Ross "RossR" Rooney. They defeated Fierce Esports in the final. The mix would return for the next few ESL Premierships without Surreal and smooya, and they disbanded after relegation in the Spring 2020 season.
Q5: Jack "Jacky" Peters was a commentator alongside Karam "Kyan1te" Kabbara in ESL Premiership's second season, and returned for what was the final event at Insomnia casting with Zander "Blank" Padwick. Many famous talent have taken part in Premiership over the years, including the likes of Alex "Machine" Richardson, Henry "HenryG" Greer and Harry "JustHarry" Russell.
Q6: 8 titles from Summer 2019 through to Autumn 2022. Endpoint were only stopped earlier this year by the Into the Breach lineup who made the quarter-finals of the BLAST Paris Major. Only one player was part of all of those consecutive titles, and indeed every Endpoint title – in-game leader Max "MiGHTYMAX" Heath.
Q7: Conor "conoR" McCool played ESL Premiership seasons with The Pensioners, Reason, and WE HAWT among others. But it was the Autumn 2020 season, where he played with Endpoint as a stand-in for the ineligible Shahar "FlameZ" Shushan, that saw him take the title. He has since transitioned to VALORANT full-time, having most recently played with Human Tripwires and now coaching DIVIZON.
Q8: AwaykeN topped Raptors EC's scoreboard with key contributions on the two maps that they won, Vertigo and Inferno. The Bulgarian AWPer, who lives in the UK, left the squad earlier this year but has returned to help them find success and etch their name into that Premiership trophy forever.