Into the Breach have announced their new lineup after the departures of Sebastian "volt" Malos and Cai "CYPHER" Watson. They have opted to go international bringing in two youngsters who have tier one experience in Adam "NEOFRAG" Zouhar, recently benched by OG, and Aurimas "Bymas" Pipiras, who has been inactive since his benching by MOUZ last season.
The losses of volt and CYPHER, two of the team's stars and two of the best players from the UK, left Into the Breach with a dilemma in the dying days of the player break. They have opted to move away from a UK core as they look to "maintain [their] place in the top 15, continue [their] attendance of high-calibre tournaments and grow [their] legacy through CS2", the organisation said in a statement.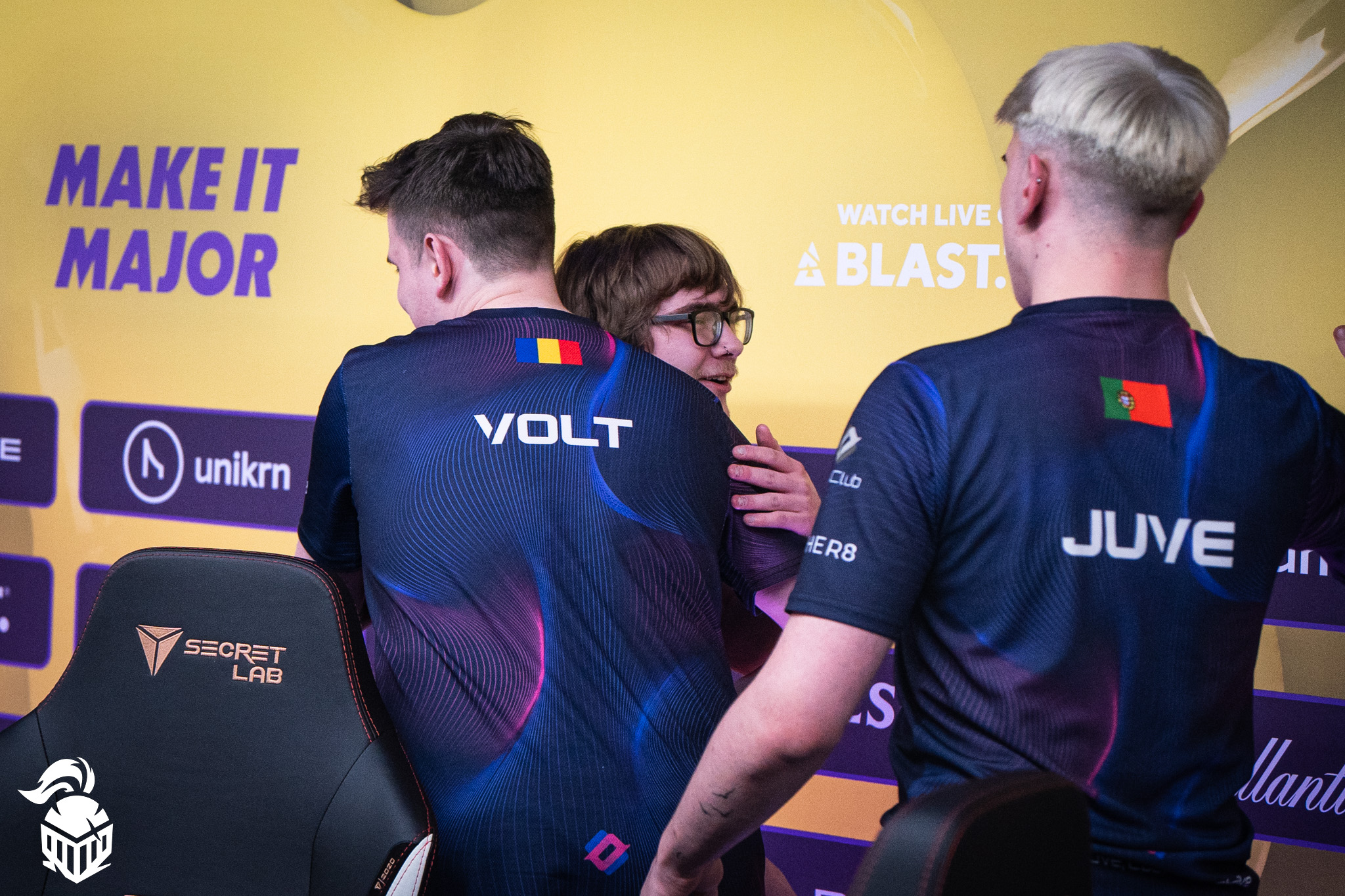 Both their chosen replacements have played at tier one LANs. Bymas was famously picked by FaZe Clan to stand in for Olof "olofmeister" Kajbjer Gustafsson in 2020, before he was signed by MOUZ later that year. During his time with the German organisation Bymas helped them to win Flashpoint 3, an online event exclusively for EU teams, and attended PGL Major Stockholm 2021, where MOUZ were eliminated at the Legends stage with a 1-3 record in spite of Bymas' 1.10 average rating.
He was benched last year to make way for academy graduate Dorian "xertioN" Berman, despite helping MOUZ to qualify for the IEM Rio 2022 RMR and finish 5th-6th at IEM Cologne 2022.
NEOFRAG meanwhile was regarded as a top tier two prospect during his time on SINNERS, where he achieved a 1.18 average HLTV rating as the Czech side won ESEA Premier Season 37, Sazka ELEAGUE Fall, and more during his two-year tenure.
After moving to OG last year, however, he struggled to replicate the same form, with a 1.00 average rating although this did improve slightly to 1.01 in LAN matches. He was then benched this summer as OG looked to rebuild their team after an early exit at the BLAST Paris Major.
Into the Breach are putting their faith in youth to replace youth, with NEOFRAG (22) and Bymas (19) once again being the youngest players on the lineup. They have already been seen in action with the team, taking part in the Gamers8 Last Chance Qualifier where they lost to Ukrainian/Russian side MB in the round of 32 – though, pleasingly for fans, Bymas and NEOFRAG topped the scoreboard for the British organisation.
Their first challenge will be attempting to qualify for ESL Pro League Season 18. The online qualifier pits Into the Breach, as reigning ESL Premiership champions, against the winners of multiple other national championships, to compete for two spots at the main event. They will then follow this up with a trip to Germany for the IEM Cologne Play-In, facing the likes of Astralis, Fnatic and fellow Major surprise package Monte for one of eight spots at the main event, hoping to qualify for the play-offs at the LANXess Arena.
It has not been officially confirmed where volt and CYPHER will end up, but rumours have linked them with GamerLegion and Team SoloMid respectively. Into the Breach are currently boot camping at the Endpoint headquarters in preparation for the Play-in which starts on the 26th July, hopefully giving the Major quarter-finalists enough time to bed in the new additions.
Into the Breach are now:
Thomas "Thomas" Utting
Karol "rallen" Rodowicz
Joey "CRUC1AL" Steusel
Adam "NEOFRAG" Zouhar
Aurimas "Bymas" Pipiras
Gustavo "Juve" Alexandre (coach)