Just weeks ago, the Royals project finally found an organisation after years of searching. Now their future is uncertain after Kyle "Swaggy" Wilson, the face of the project over the last three years, announced that he will retire from competitive Counter-Strike at the end of the season.
Swaggy cites a loss of motivation for the game as the primary factor behind retirement. "Unfortunately, I have not really enjoyed playing the game recently" he said in a TwitLonger. "My heart has not been in the game, and I can't find that drive that I used to have anymore." Another factor is having started a full-time job earlier this month, leaving less time to play Counter-Strike. "Maybe you'll see me in CS2, but more likely that not, I don't see myself returning."
Swaggy's career began in 2018 when he joined nerdRage, in a lineup that only lasted a month due to the organisation ceasing operations in February. Stints with Fierce Esports and Wind & Rain would follow, along with domestic success under the banner of Chetz Esports, with whom Swaggy would win the Grosvenor Esports Season 3 Finals in December 2019 earning himself the MVP of the event.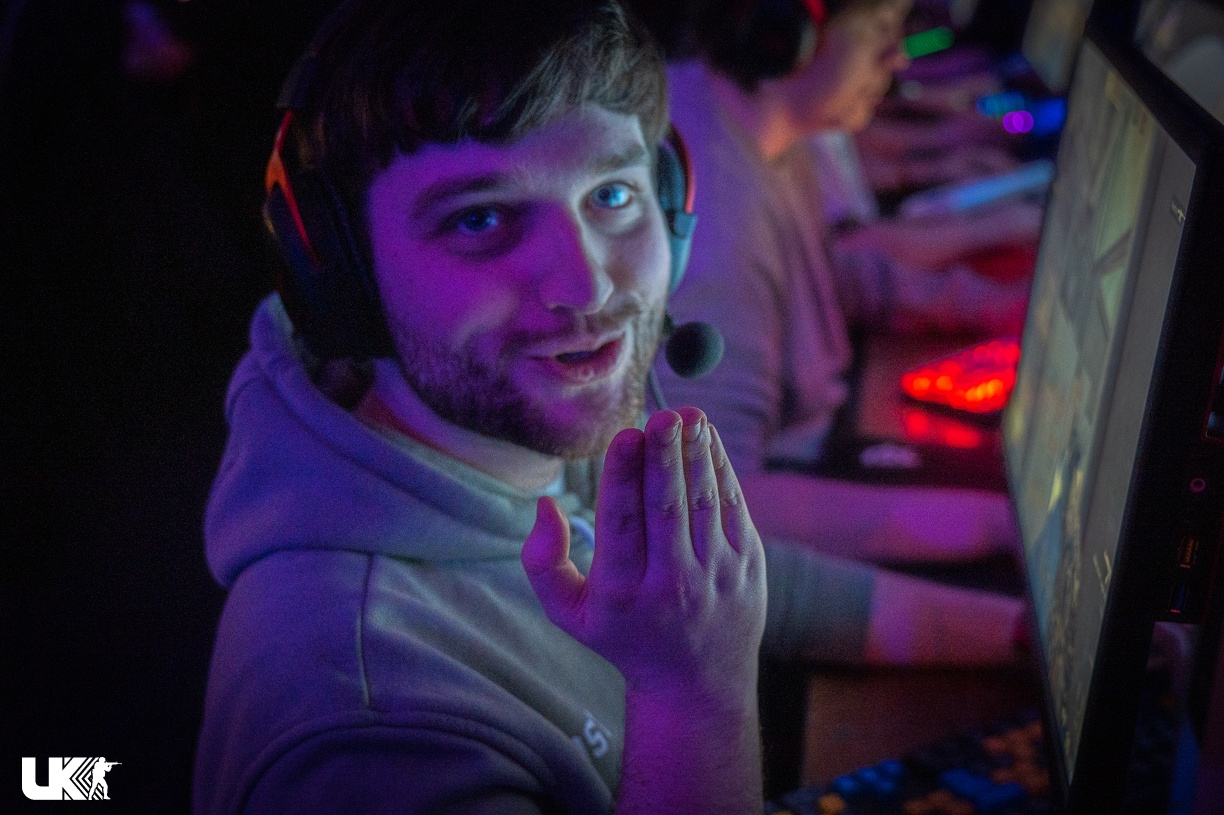 In recent years Swaggy is well-known as the face and sole constant member of orgless side Royals, whom he joined in October 2020 inheriting the tag first set up by Jack "kpiz" Pragnell four years prior. In that time he has fielded a number of different rosters, culminating in the side with a UK core that formed last October and were ultimately signed by GEEKZ.
Edgaras "entz" Luksas took up IGLing duties and John "Dutchy" Holland completed the core, with youngsters Timothy "tvs" Sjöberg and Xavér "xavi" Hebők adding international spice and youth to the team. They quickly found success winning the Bybit World Series of Gaming, and reached the play-offs of ESL Premiership Autumn 2022 losing a close quarter-final to Viperio. Last season they achieved promotion from ESEA Main, finishing in the top 12 despite losing Dutchy mid-season as the Scot decided to seek other opportunities.
After playing out the season with Coalesce new boy Kamyar "shateri" Shateri, Sean "Atrox" Greene was announced as the team's fifth player, but the Irishman's tenure would be short-lived, as he exited just 44 days later, along with Xavi. Swaggy turned to former associate Erik "truth" Hansen Dyrnes and fellow Norwegian Sander Nordeide "Grus" Iversen to fill the gap, which came just a week after the team was signed by GEEKZ Energy. (They have also utilised Ersin "ERSIN" Chiriac, who resides in the UK, in ESL Premiership games) UKCSGO understands the team have not yet made any decisions about their future.
Swaggy has been a familiar face at EPICLANs, from his first time at EPIC.17 aged just 14, to a runners-up finish at EPIC.25 with Fierce, to standing in for Arctic Raptors at EPIC.37 and correctly predicting that a mix team would ultimately win the event. His presence will no doubt be missed by many in the UK scene, with Swaggy having played with much of the scene during his career. The computer science graduate from the University of York will be starting a new career in the tech world, but he doesn't rule out a return in the future, saying simply: "See you around".
GEEKZ Energy are playing out the rest of the season with:
Kyle "Swaggy" Wilson
Edgaras "entz" Luksas
Timothy "tvs" Sjoberg
Erik "truth" Hansen Dyrnes
Sander Nordeide "Grus" Iversen
Ersin "ERSIN" Chiriac (substitute)
Andreas "addi" Wallenberg (coach)
Andy "Mythix" Shex (manager)