George "Whitey" White is an amateur football coach for the Sunday League team Average Joe's FC. His Twitter features references to Big John, Neil Warnock, and Domino's pizza so he'd probably be the last person you would expect to leave the UK CS:GO scene to join a Finnish team – but, last May, that is exactly what happened. He became coach of the newly-formed ENCE Academy.
ENCE are synonymous with Finnish Counter-Strike. They are most famous for their Cinderella run at IEM Katowice 2019, where they knocked out Liquid and NAVI to make the Grand Final, the team were set to be Finland's great Counter-Strike hope. But a succession of unsuccessful roster moves – most infamously, dropping in-game leader Aleksi "Aleksib" Virolainen in the pursuit of more firepower – eventually led to the team disintegrating and rebuilding as an international lineup. Initially, Aleksi "allu" Jalli and Joonas "doto" Fors were still there to give Finnish fans something to cheer for, but both players would leave the team by the end of the 2021 season, meaning that what was once a Finnish super team was now merely another international roster in a sea of similar teams.
ENCE knew that it wasn't enough to simply wait for the rest of the Finnish scene to catch up, enter ENCE Academy, which combined the best Finnish youngsters into one team. According to Whitey, it was not always set in stone to be an all-Finnish roster, with international and mixed teams both considered, but once they did end up with an all-Finnish team, there were multiple facets to the "language barrier" to consider. 
"Finnish culture and personalities, how they like to communicate in English, how we could communicate in both Finnish and English… These changed so much and after many trial and error situations and adapting I feel like we are slowly but surely finding the perfect balance and finding the perfect foundation for many years to come when new rosters come and go." Said Whitey. Of the players, only Ville "myltsi" Vilkman and Youssef "Juissi" Adam had brief stints on English-speaking teams – the others were known for their exploits in the domestic scene.
Whitey has plenty of experience coaching in the UK, having taken the reins of Fierce, Cex, and Endpoint Academy among others. After the latter was discontinued, Whitey took up a content-focussed role at Endpoint, contemplating his place in the scene and potentially leaving altogether. "I was fortunate enough to be brought in by Adz & Pete to keep working behind the scenes in the content management for Endpoint… I found great comfortability and rewards whilst doing that and at one point I thought my coaching days in esports could be over despite still wanting to one day do more if the right opportunity arose."
That opportunity came when ENCE sought open applications for an academy programme coach – but Whitey revealed that it almost didn't happen due to circumstances out of his control. "I made it all the way to the final interview stage and I didn't show up for my interview as I was rushed into emergency surgery and had no access to reply to [Academy program lead] Eemeli. Thankfully he re-reached out to me because of my high scoring in previous stages and gave me another chance to reschedule after I was able to explain the situation; some things are just meant to be!" Whitey describes his proudest moment with ENCE as when he was initially offered the job, running down the stairs to his mum and dad screaming. 
The Englishman has taken to Finland, calling it a "second home". (He does the majority of his coaching online from England, but frequently flies out to Finland for events and bootcamps). He also has nothing but positive things to say about the organisation: "[Their] English is also excellent and we have never had troubles there, I feel more sorry for them having to listen to my grotty accent!" The Finnish supporters that make up ENCE's fanbase have embraced Whitey in turn, and you can frequently find them cheering on the academy team's successes in his Twitter replies. 
There has been at times a language barrier in many small situations where we may have to reword certain things to make sense
That is despite the language barrier of communicating in English and Finnish, which the coach admits has not always been easy. "There has been at times a language barrier in many small situations where we may have to reword certain things to make sense, or maybe I have to slow down how fast I speak and sometimes they may need more time to think about how they want to word the sentence they are verbally speaking." One year in, and the results are starting to pay off, with Whitey describing his players' English as "seriously excellent".
It certainly hasn't stopped ENCE Academy on the server, with a win in MistGames Heroes of Tomorrow Fall 2022 sticking in Whitey's mind. "That was the moment sparks lit, we truly started to believe in ourselves and a roster that if we work hard and do things correct we can achieve great things." Though they haven't yet managed to achieve Whitey's goal of making top 50 on HLTV, the coach is happy that the programme is on track – with more to come this year: "the first goal for 2023 was to gain as much official experience as possible and try to win something… we did both [ENCE Academy won Elisa Open Suomi Season 5]. Onward from that point of course we challenge ourselves to different goals, lifting a LAN trophy, more content pushed out, striving to compete more with officials in English, the list goes on."
One key moment for the academy program was when ENCE utilised Henri "HENU" Ylilehto as a stand-in for CCT Central Europe Finals in Malta, and Whitey was delighted: "Ah man, what a feeling. To many this may come across dramatic, but for a coach watching this kid play with the main team and just trying his heart out – it was super emotional for me because that's just a small factor of what we are trying to do here." He would love to see a player promoted again, potentially even full-time as MOUZ have done successfully with their academy roster, but concedes the timing has to be right. "It's the new thing for esports teams to have the big factor of internal recruitment rather than external recruitment."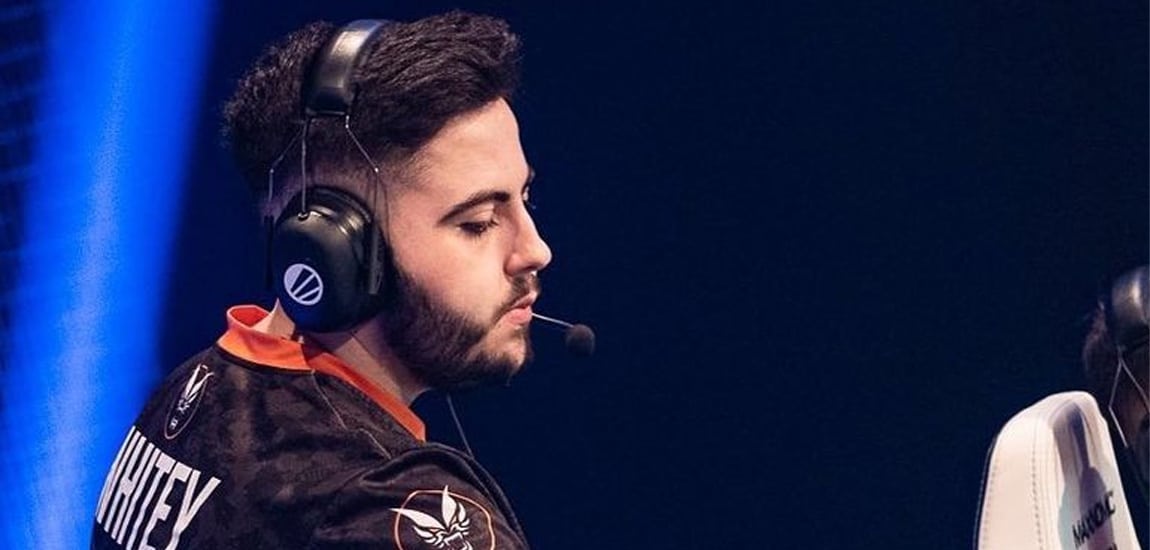 Even though he's not as involved any more, the UK scene is never far from Whitey's mind. "I still try my best to stay up to date as much as possible, I do miss being a part of it fully (day-to-day)." He feels the scene is in a strong place, though it could be better, pointing to the mixed opinions surrounding the recent ESL Premiership season as a good example. "The bottom line is the talent is 100% there – It was an amazing situation to shine light onto the scene with what ITB core did – was amazing to watch. I hope that also motivated the rest of the scene to continue to work hard… so we can one day in the near future of CS2 repeat that again."
My dream is to one day build a team with 5 UK/IRE players with full backing and me coaching it to see where I could get with it.
You might see Whitey back in the UK scene in the future, even though he's happy with ENCE Academy right now. "My dream is to one day build a team with 5 UK/IRE players with full backing and me coaching it to see where I could get with it. I had a similar vision with Endpoint Academy which sadly didn't pan out the way I wanted or Endpoint wanted, but I am happy I tried." And the coach, who has racked up plenty of frequent flyer miles despite only being 26, had some advice for the UK scene:
"If we get behind one another more and stay focused on our own teams and ourselves as individuals we will continue to grow – I feel like that is and always the best advice I could give. Even when I played / coached in the UK scene this was always a thing and maybe at times I played a part of that negative image, we grow as humans and we realise our faults as we get older and more wise. The quicker we can unite together and work hard it only shows better light to our scene overall."