The Scottish Esports League Season 6 has been postponed as many of the employees and participants of the previous season have yet to be paid. Season 5, which took place in Dundee and Angus College's Gardyne Theatre, featured finals in League of Legends, CS:GO, Rocket League, VALORANT, and Guilty Gear Drive yet the £15,000 pound prize pool remains unpaid.
Teams, talent, staff, and contractors have not been paid as Esports Scotland's Founder, James Hood, has urged them to be patient as the esports body explores new streams of revenue to cover the costs.
For many their patience has run thin. Players and contractors reached out to UKCSGO and Esports News UK, through the organisation BCSA (British Counter-Strike Association) about the lack of payments. Since then myself [Dafydd Gwynn] and Dom Sacco have been involved in a month-long investigation into the situation surrounding Esports Scotland, SEL, and why payments have not been made. During this time a lot of information was uncovered which will all be laid bare in this article and a joint-article written by Esports News UK.
*Update: After the publication of this article several other people have come forward to Esports News UK and UKCSGO claiming that they are owed money from before SEL 5.
Who are Esports Scotland?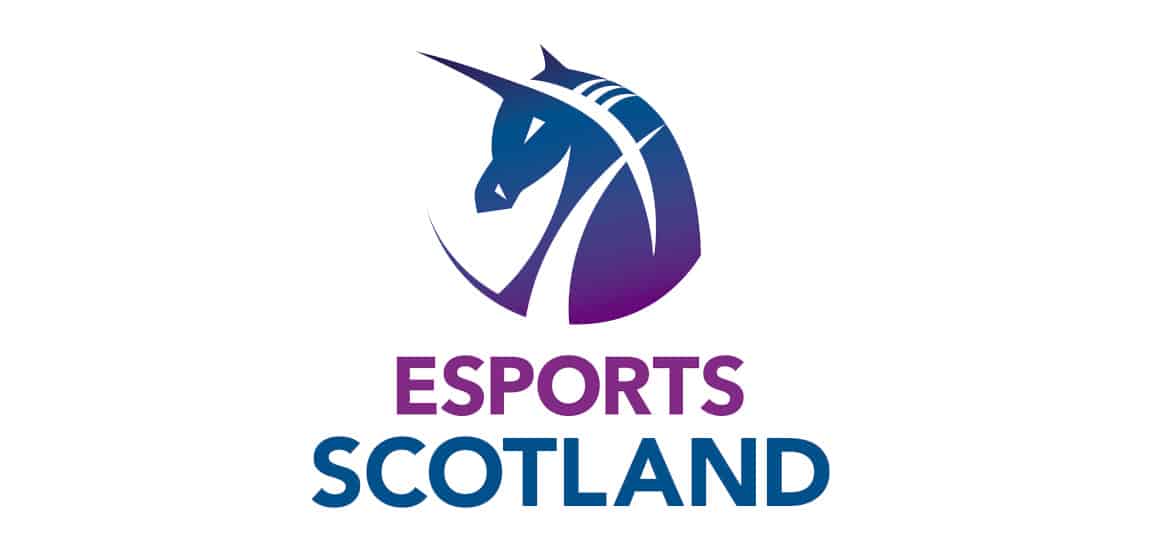 Esports Scotland Limited was founded by James Hood in February 2017. It first dipped it's toes into tournament organising when it announced the very first season of SEL in 2018 and from there they only grew their operations. They began creating a name for themselves in their local esports scene, hosting five seasons of SEL and amassing over 5,000 followers on their X (formerly Twitter) account.
Esports Scotland continued to grow and recently announced a partnership with Dundee and Angus college, only strengthening their connection to their local scene. Their aim is to encourage the tie between education and esports, as the press release states:
The collaboration promises to generate countless opportunities for students and school pupils from tournaments, industry talks, summer boot camps to a suite of new courses, work placements and job opportunities. Esports Scotland will also have its own Esports Training facility within the Gardyne Campus.
Alongside their grassroots connections, Esports Scotland also established partnerships with mainstream companies such as Lenovo, Currys, BBC Sports Scotland, and more.
Outside of their events and business acumen, Esports Scotland have also selected players to compete in the Commonwealth Esports Championships where they won two silver medals.
The Lack of Payments
To start off it's important to establish a timeline of when the delay of payment began. One of the CS:GO players who competed in SEL Season 5 sent his invoice off on Wednesday the 23rd of November 2022 at 16:22, so almost a year later why hasn't he or any of the other players been paid?
The previous season, SEL Season 4, had payment delays of four months due to grant funding coming slower than expected. This made Esports Scotland decide to pivot towards a sponsorship income model in an attempt to pay both players and talent faster.
We understand that the initial plan was to focus on community cups and battlegrounds instead of a physical event for SEL 5 in 2022, however, there were apparently sponsors that fell through for the Commonwealth Esports Championship which led to pressure coming from stakeholders for SEL 5 to run. This ultimately led to Esports Scotland to go ahead with SEL Season 5 which ended up happening in November 2022.
For the LAN event Esports Scotland also decided to pay staff instead of it being run by primarily volunteers and they upped the prize pool from the previous £11,000 to £15,000.
Esports News UK were informed that the money from the headline sponsor for Season 5, Irn-Bru, was used to cover previous community cups and battlegrounds that still had existing debts to pay.
Unfortunately players, staff, talent, and contractors have still not been paid for this event as Esports Scotland claimed they had sponsors fall through once again and they did not have the funds available. Over the last year the company's Founder has been assuring the players that he is exploring all options for new revenue, but there has been no guarantees or promises of when these payments will be made.
If you have been following Esports Scotland closely you would have noticed that they have secured partnerships over the last 11 months, however they have informed us that these partnerships are affiliate deals or non-monetary deals and will not generate cash in the short term. UKCSGO also understands that some partnerships have been verbal, not contractual.
One disgruntled source also informed us of a former business owned by Esports Scotland Founder, James Hood called Strawberry Wedding Films, and sent us links to multiple reviews complaining that their wedding videos were received late months after payment was sent. It seems that this business may have been hit by covid, however James Hood didn't comment on this and after we reached out to him regarding this, the company has been taken off google so that the reviews can be found nowhere online.
*Since publication the company is back on Google and the reviews can be seen once again online.
It is currently unknown when payments will be made for SEL 5 or if they will be paid at all, but Esports Scotland have ensured us that they are exploring new forms of revenue including investment, education, and B2B collaborations. As a result the next season of SEL, Season 6, will be postponed until the funds are found to make the appropriate payments.
CS:GO players speak out about the lack of payment
Ben "ghil" Nicholson, who played the tournament with runners up Temperate Scotland spoke to UKCSGO about how delayed the payment was and the overall quality of the event itself. "So, Shoobie and I's team is owed £600 in total, with our split giving £100 to each LAN player, and £50 to MMS and moshi, who played up until the LAN final."
"I've had multiple communications with SEL admins. I have to say that most of these interactions were carried out completely unprofessionally, and have even risen to the extent of people being mocked for needing the prize pool in the public general chat. James has been professional, frankly cause he has to be, but all other communications with admins were totally out of line, and had no real respect for the players. It's overdue that something comes out about this, because nobody had any idea besides people that are involved in Scottish esports, or friends of them."
People [were] being mocked for needing the prize pool in the public general chat [by admins].
"Besides the unprofessional actions of the admins, James himself was very much on damage control and set up calls with many of whom were asking about funds, myself being included. James is adamant that all players will be paid with his constant reminders in chat that 'It's just taking time. As soon as I have concrete news I will let you know.' However, it seems like there hasn't been much movement, and the "private" talk about sponsors seems to be a method to decompress the upheaval from players waiting on their money."
"I mean it's gotten to the point that I've completely forgotten about the money. Unless someone brings it up, it never crosses my mind as it has been so long. The first thought that comes to me from SEL is their unprofessionalism and how badly they handled SEL, not the money we're owed."
Another player at the event, John "Dutchy" Holland, was the captain of the winning team Skelp and he also spoke about his opinions on the tournament. "SEL scaled too fast and the business model wasn't correct. The main thing for us is it's not about money, it's about us being promised the money [and not receiving it]."
Honestly for me personally, I just want to ensure that our scene is in safe hands before any more damage is done to Scottish/UK esports.
"I'm past the point of caring about the money, I don't think I will ever get it, that's just gone. Honestly for me personally, I just want to ensure that our scene is in safe hands before any more damage is done to Scottish/UK esports. There is for sure demand for Scottish CS, the main problem is lack of structure. No real hubs for Scottish players etc have ever lasted longer than a week."
One final player, Kevin "w00dy" Duffy spoke to us regarding his disappointment with how the tournament was run. "Competitive integrity was out the window the moment we were setting up in favour of flashy lights. The desks weren't flat to the point we had to stack duct tape a handful of times to even the surface. The projector streaming the gotv was in plain sight and we could hear the casters crystal clear during rounds."
"There were serious server issues, which the players had to fix for the admins who were getting paid to do their job. The same server crashed three times in a three-game series, costing both teams crucial rounds, which arguably changed the outcomes of some games."
I have no expectations to get paid at this point, sadly.
"SEL had the facilities to run a great event but fell short on the competitive side. The venue and setup itself looked great, but from the playing side it was sub par. The payment was always going to be delayed in my eyes due to there being delays the year prior as well, but 11 months later I never expected it to be this late. I have no expectations to get paid at this point, sadly."
There was one particular point of contention, where an admin allegedly grabbed one of the players, Isaac "isaac" Pattison, by the shoulders and wheeled him away from the desk after seeing him using an in-game rented knife called 'LGBT slayer'.
This upset the admin, who didn't want the name shown on stream.
Ghil said: "Saying we deserved the server crash because of a poorly named skin, although it was bad from him to use it, to rest a possible result of the tournament on the name of a RENTED skin, is madness. I'd understand if it was Isaac's knife, but it's rented from a friend of his, only thing he could have done is remove the name tag, but I doubt he thought about that."
Dutchy added: "This same admin also literally ripped the headset off my head at one point, because there was a tech issue that we were trying to solve."
We understand Esports Scotland has had conversations about this internally to ensure incidents like this don't happen again.
Esports Scotland claim to remain committed
UKCSGO and ENUK have reached out to James Hood for his right to reply.
The Founder of Esports Scotland invited Dom Sacco and myself onto a call with players and the BSCA (Allan Hender) to explain the situation and what his plan of action is for the future. However he asked that the contents of the call be left off the record.
We then followed up by asking for his official comment by sending these questions:
Why haven't people been paid yet?
When can they expect to get paid?
Did the SEL5 have a prize pool of £3,000 per game, split across the five games? I know you said it was £15,000 overall
Is there an SEL6 taking place this year?
Is there anything else you'd like to add?
In response James Hood stated:
Like most businesses, Esports Scotland has faced challenges emerging from the economic pressures of the last few years. We are actively engaged with those affected and remain committed to growing esports in Scotland with our commercial partners.
A final quote from Allan Hender and the BSCA
Allan Hender, head of The British Counter-Strike Association (BCSA), said: "The SEL situation is unfortunate for all involved, the goal of growing Scottish esports is commendable and we would love to see more of it.
However, things have to be done professionally and at the right pace for the Scottish scene.
One aspect that's become clear to me since setting up the BCSA is money solves very few problems. Prize money, salaries and so on will not have a dramatic influence on producing more top-flight British players.
Consistent competition, LAN events, reliable organisations, competitive integrity and professional standards are the answer. SEL will need to align themselves with this philosophy if they wish to operate more successfully in the future."
Final words
This is the information currently known about the situation. If there are any follow ups we will be sure to update the article and keep the public informed.