After a fiery day one, we are going into day two with avid anticipation that the same avid excited for top-class UKCS. Day one was highlighted by Keep 'Em Honest knocking out ShushGG in the first round of playoffs, and as they square up to 3 Friends and 2 Foreigners they might slay another giant in their journey in the lower bracket.
---
Lower Bracket Round 2
The key storylines going through the lower bracket have to start with Clique Esports versus Legates Esports on the bottom side of the bracket. Both of these teams at times looked shaky on day one but thoroughly deserved to make it this far, especially in regards to Clique who suffered a heart-wrenching defeat at the hands of eMasters last night, ending 16-14 late in the evening on the third map.
In such an intense three-map series, both teams who entered the tournament as third seeds fought it out valiantly on Mirage, pushing it all the distance into overtime. But as the roars of Andrew "Wolfie" Allan shook the Kettering Conference Centre to its core, K10 resisted the offensive from Clique and will progress into the next round to face off against the winner of Royals vs Jezzies "R" Us Red.
Royals in a similar boat to a lot of the teams in the lower bracket, have the skill and experience to make it far in the tournament but need to switch on more today. They had issues yesterday with one main caller, so if they can sort that out alongside the consistency of Swedish AWPer Timothy "tvs" Sjöberg they could sail smoothly through. Starting off on Anubis, a map that some of the older Jezzies players had never played, it looked bleak for them, but Jezzies in an astonishing moment of brilliance actually took the map off Royals, giving them an early 1-0 in the series. After a quick rest, the boys cladded in white and gold picked up the pieces and said goodbye to the old guard taking the series 2-1. A team that was anticipated to make it out of the groups into the upper bracket are starting their long road to the finals through the lower bracket.
Taking a look at the other part in the lower bracket, the king slayers Keep 'Em Honest had their next targets in their crosshairs, 3 Friends 2 Foreigners. After a very close first map on nuke which ended 16-14 in favour of the favourites, Keep 'Em Honest sadly couldn't add another scalp to their trophy cabinet and got blown out of the water on map two, granting 3 Friends 2 Foreigners to be the first and potentially only team coming from the upper bracket to make it through the second stage.
The final matchup between Legates who came from the upper bracket met their makers in the way of Vitalize Esports. Earl "Earl" Stephenson a known IGL in the scene for taking teams deep into LAN tournaments has his sights set on doing it again. After scraping through as the fourth seed out of Group D when expected to be a favourite of the tournament they have a point to prove. After losing the first map to Legates, they fought back very decisively and swept the Legates boys out of the tournament early similar to their last EPIC.LAN outing. Kerran "K6y" Bartlett spoke to UKCSGO yesterday and he said, "We're LAN bottlers". Sadly history has repeated itself and Legates fall placing top 12-16.
---
Lower Bracket Round 3
On the face of it a very evenly matched up two games, Royals vs K10 on one side of the bracket, and 3 Friends 2 Foreigners vs Vitalize Esports on the other side.
3 Friends 2 Foreigners are seen as a really dangerous mix team that could make it through to the finals and cause an upset, however, today was not their day as they lost 2-0 in a dominant manner. Earl leading another team to the HLTV stage once again.
K10 who are currently the lowest-seeded team still in the tournament were on a high from knocking out Clique Esports in the round before seemingly running out of steam up against Royals and still held their own, but were not able to match up. AdamJC and Wiiam now rely on the last two Irish men of Atrox and arTisT left to do their country proud.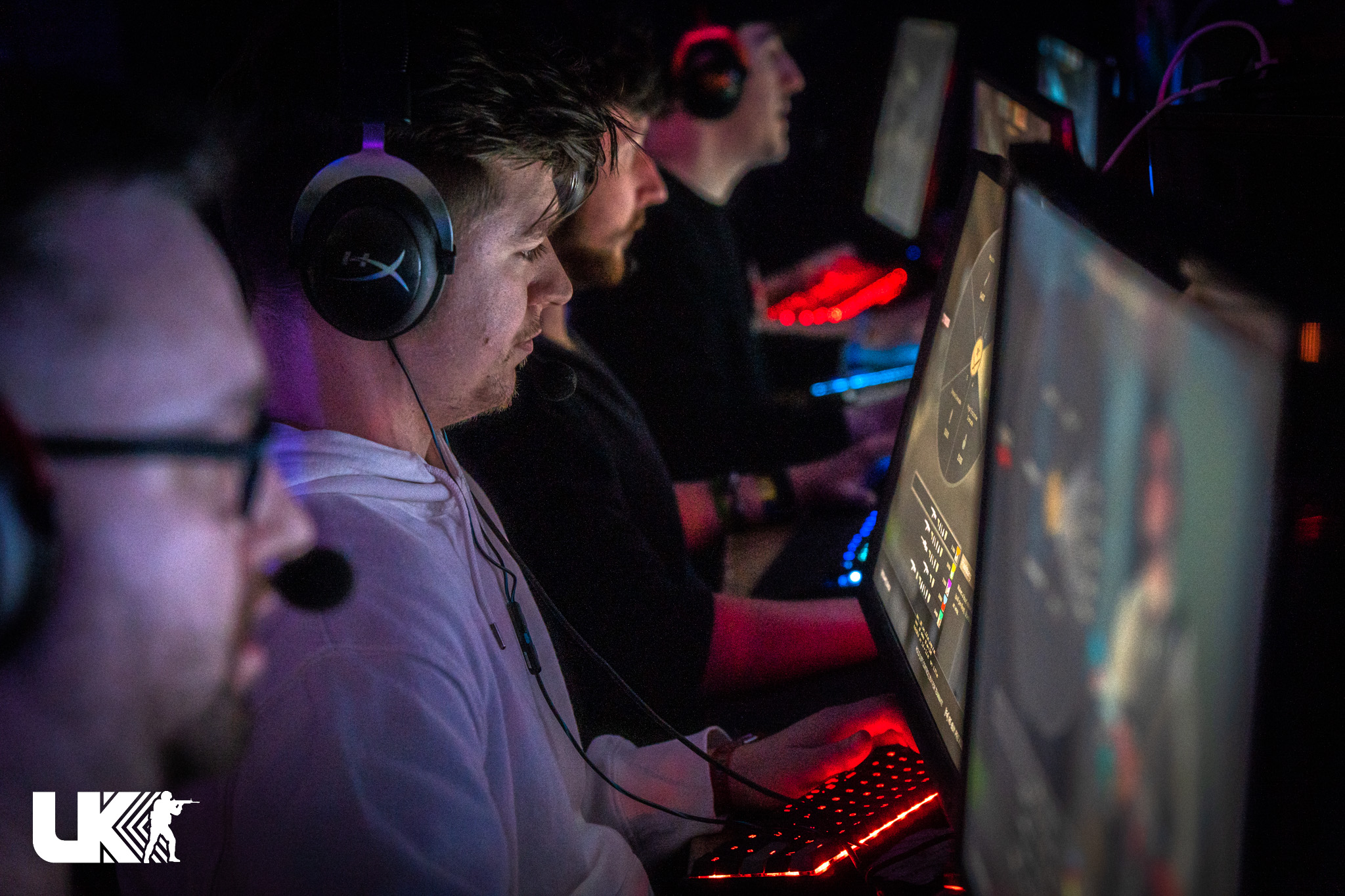 ---
Upper Bracket Semi-Finals 
These two upcoming games could show us the two titans of Coalesce and Viperio coming head-to-head in the upper bracket grand finals. First, they have to get through their opponents of eMasters and Arctic Raptors respectfully, all four teams the first-seeded teams in the tournament.
First up on the chopping block is Coalesce vs eMasters. The current runners-up for EPIC.LAN have new additions of Oliver "husky" Gollings and Jack "DeXter" Hepple and are looking really strong. After going flawless in the groups and scraping by Clique Esports this would be a huge victory for them. However, that was not the case. A common theme to recognise this weekend is a lot of reverse sweeps, a lot of teams winning map one as the underdogs and then dropping off in the later maps.
Across the bracket, the Irish Derby between Tom "arTisT" Clarke and youngest Seán "Atrox" Greene didn't quite have the same exhilarating third map affair. Viperio came to this tournament to set a standard, to make a statement, and against Arctic Raptors who had previously beaten them in ESEA Advanced 16-11 on Overpass, they set out for vengeance. 16-5 on Vertigo and then taking back their crown on Overpass 16-10, they rocket themselves into the upper bracket finals against their Rivals Coalesce.
Unfortunately for both Arctic Raptors and eMasters, their unbeaten run will come to an end and now will have to battle it out in the lower bracket to still try to place a spot in the grand finals.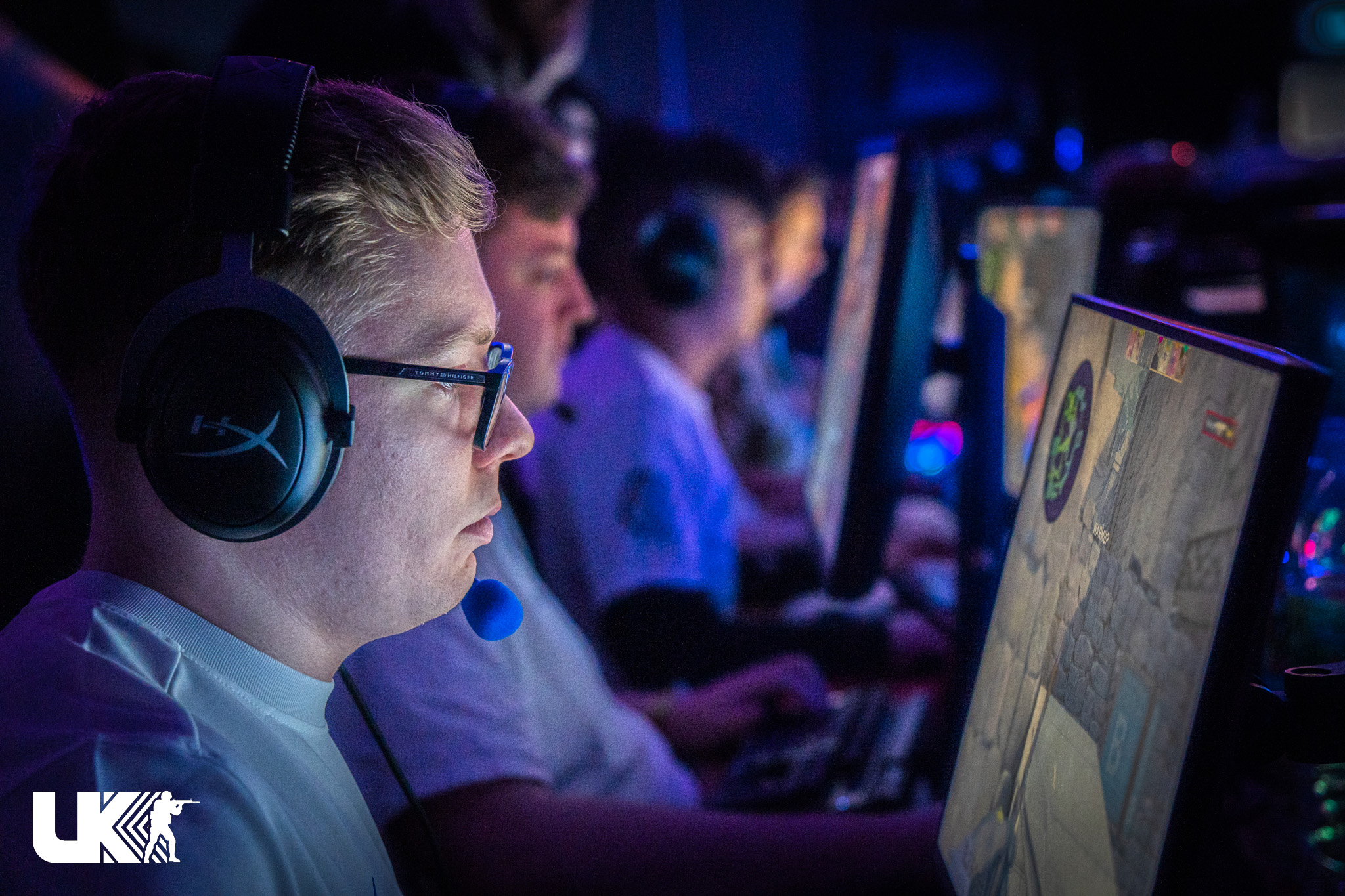 ---
Lower Bracket Round 4
Whoever wins this round will make it onto HLTV and will be gaining precious points for their team to bump up their world rankings.
Arctic Raptors who had just been knocked into the lower bracket are here to make a statement. They proved this further by annihilating Royals 2-0 and will put themselves one step closer to the final stage.
Not in quite the same manner, but eMasters knock out the last team in the tournament that wasn't isn't first seed. Vitalize put up a really impressive front, but this marks the first time Earl has not made HLTV at a LAN.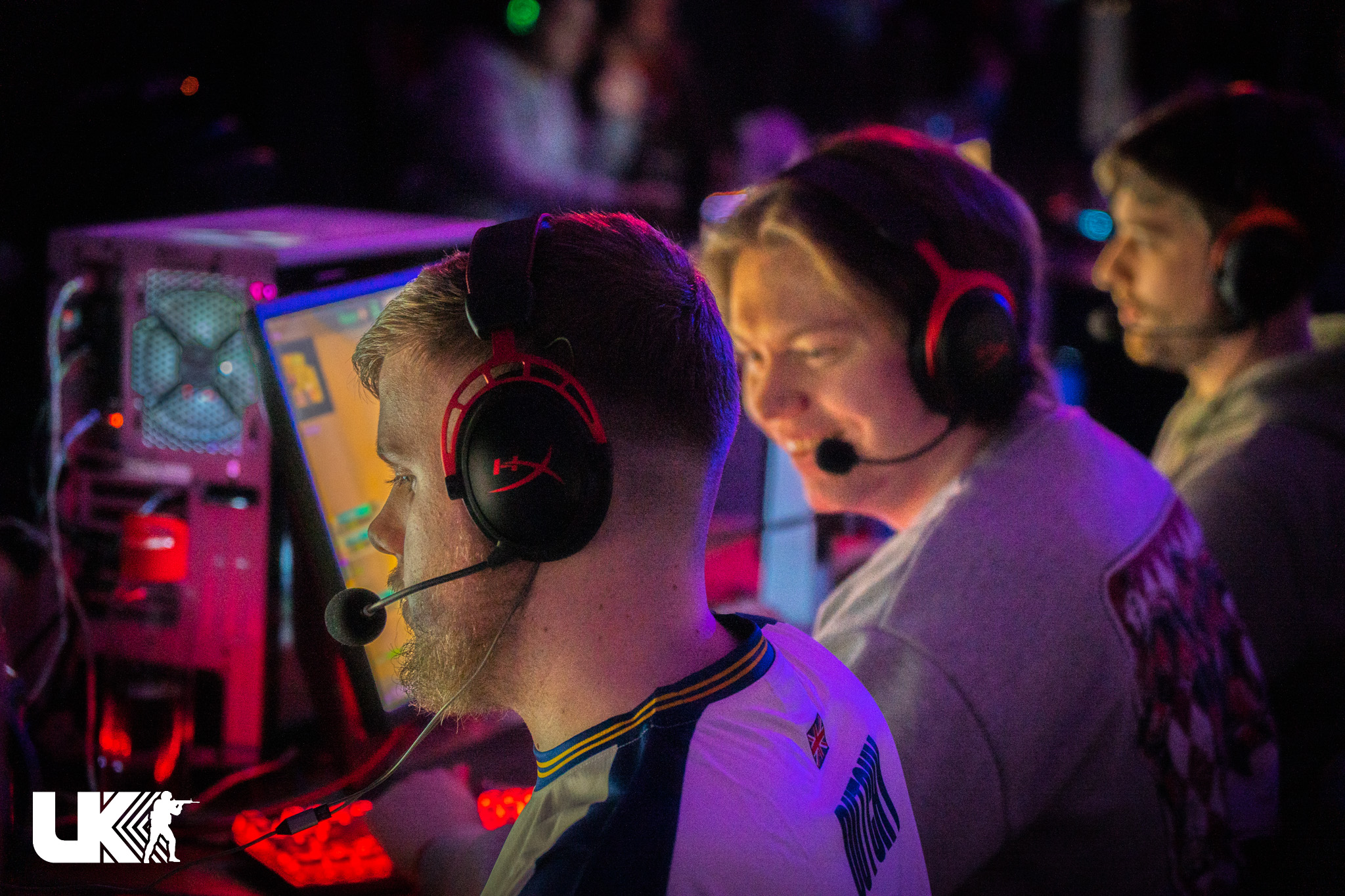 ---
Upper Bracket Finals
The two titans sat down in front of  each other. Coalesce vs Viperio. This rivalry has stretched over many months, in many tournaments and isn't going to end any time soon regardless of the result of this event.
However, in a strange turn of events, Viperio just didn't show up in any fashion. Coalesce came out the gates swinging, and even though Viperio where getting loud for the first time this event, it just simply wasn't enough. A really quick and easy 2-0 in favour of Coalesce plants themselves as the first team in the grand finals, and forces Viperio to be up bright and early tomorrow for the first game starting at 9 am.
---
Lower Bracket Round 5
Now with only the first seeded teams left in the tournament, we have reached the HLTV stage for the lower bracket, a stage which both these teething teams are wanting to garner success on.
Both teams wanting to reach either Coalesce or Viperio to claim their revenge on the titans. However, as we get late in the day, similar to. what we have seen before, eMasters after a strenuous BO3 previously couldn't get into the game the same way Arctic Raptors had.
Even though Oliver "husky" Gollings had a blinder of a series with a 1.20 HLTV rating, he was no match for the superstar that is Mohamad "Ducky" Nourelden who spear headed his team to victory across a 2-0 win, opening up the gateway for revenge on Viperio tomorrow morning.