I don't often get chance to do these pieces throughout a LAN weekend, so I'm going to take a stab at it and see what kind of response I get. For me, LANs are made much better, and can certainly feel a lot greater when you have some interesting storylines around teams that are competing, or players that are competing. It is one of the few things that keeps me interested in Esports as a whole, whenever you watch The International, or a Dota Major, you know that there are some interesting stories behind certain players. The player profiles for CS:GO Majors helped spike an interest in what drives some of our own professionals in the scene.
Sometimes, you have to remember that tournaments like these tell you a story, or paints a picture of how the scene is. I am a big fan of tennis, (that wouldn't surprise you if you follow me on Twitter), but almost every Grand Slam has a big story to tell, at the Australian Open this year, Djokovic was heading for his own piece of history, then at the French, it was Djokovic making his own history by cementing himself as one of 10 players who completed a Career Grand Slam. At Wimbledon, it was Marcus Willis that ignited the story to tell, where a man who was ranked 700+ in the world, ended up getting to the second round of Wimbledon, and facing Roger Federer. Meanwhile at the US Open, it was a more mundane story on the walkovers that took place.
If anything, my interest in any sport, be it esport or actual sport, peaks when there are great stories to tell. I briefly touched upon this aspect at epic.NINETEEN in October, where some of the big guns had flown out to China, leaving the door wide open for all the underdogs to sow themselves into the folklore of UK Counter-Strike. It is something that I enjoy seeing, when teams that don't usually get a chance of being top of the scene, have that chance to claim the crown and do it in stylish fashion. I don't know how some of you feel around watching these events, but my mind always seems to get creative.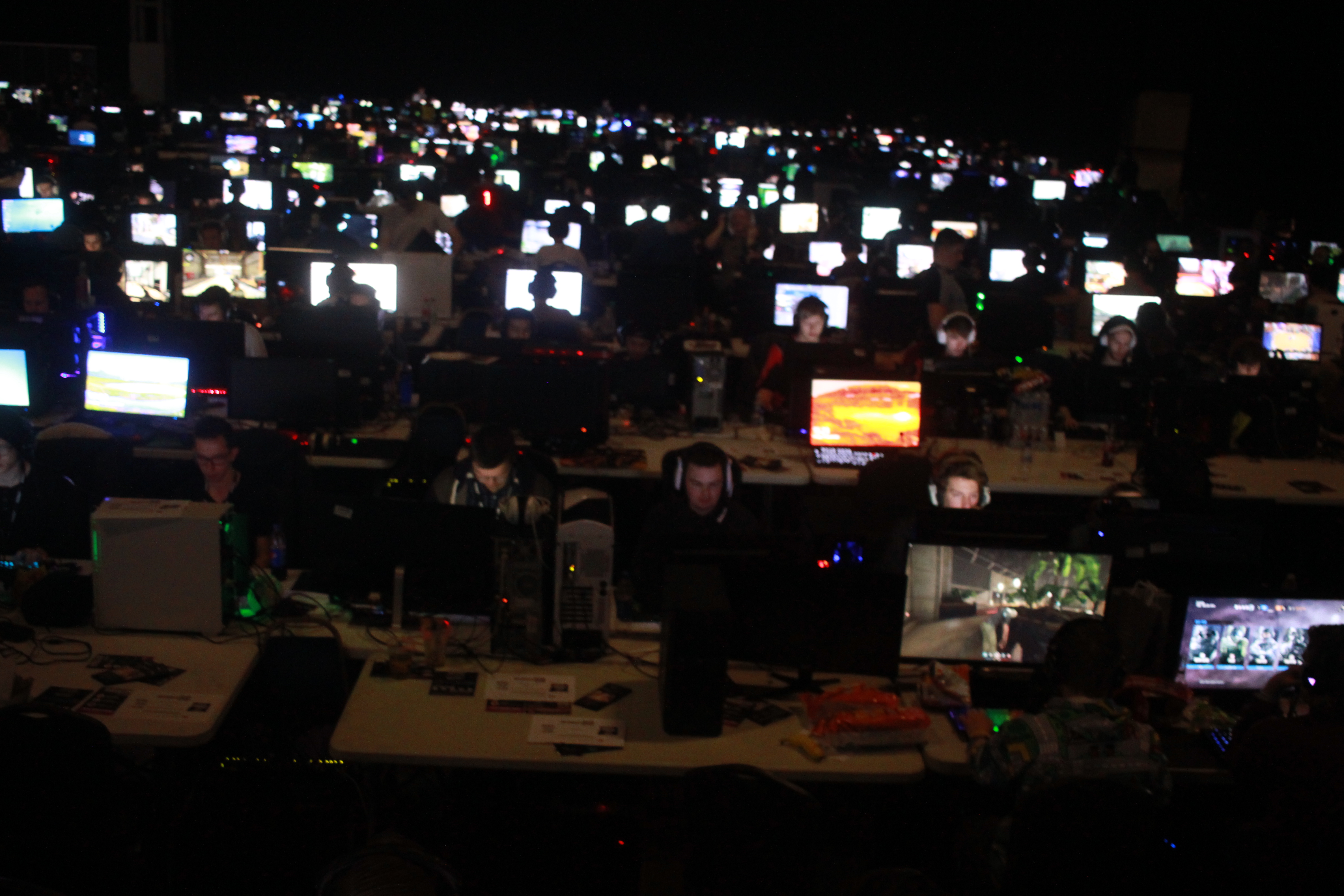 The CeX Factor
Team CeX have well and truly surprised. They have certainly worked themselves into a Top 4 position, which in my preview, I alluded they were totally capable of considering the lineup, but their previous match against Team XENEX, saw them explode and absolutely dominate the first map against Shaney and co. They've dropped just three maps so far this tournament, twice against fm-eSports in the Upper Bracket Semi-Final and one to Team XENEX also in the Upper Bracket.
The lineup had some kind of special "X Factor" with the fact that Owen "Smooya" Butterfield is on the team, and able to really turn heads and go frag hard in any game. Of course, their star power doesn't just end at Owen, I also touched upon this player in my original preview to LAN, which is of course, Kristians "CINDER" Bogdanovs who earlier this year was storming away left, right and centre with some awesome fragging ability (and stats to boot) in ESL UK Premiership Spring Season. There is plenty of talent in this lineup, and whilst I talk about these two, they are what you could and should call match winners, or players with that potential to flick a switch and pull their team through the dirt to grind out a win.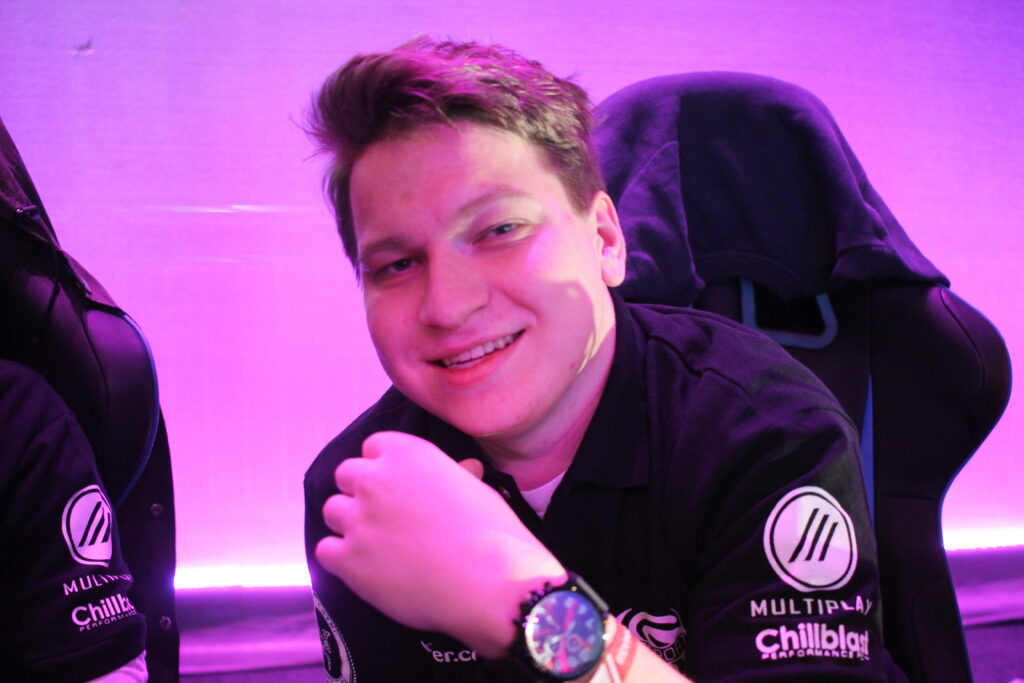 They square up to CAZ eSports in the first match of the day, and if I was part of the Team CeX camp, I'd be talking about how CAZ look shaky due to their last minute roster swaps. They were pushed to the limits by a revitalised Impulse Gaming, where notably, CAZ looked a bit off point (although difficult to tell without GOTVs or streams). If CeX can turn up today and be in full spirit, they can actually push further on and I could see potentially them making a run to the Grand Final.
---
Can Endpoint turn their losing streak around (against fm)?
I spoke in great length that Team Endpoint were dead favourites to claim the trophy (I also mentioned the potential of the double with UK Masters too), and my logic behind that was because Team Endpoint had won a crucial encounter last weekend in the UK Masters Playoffs, thus securing that they would be in the finals and skip the group stages of insomnia59. They had beaten fm-eSports to get there and let fm try and duke it out with CAZ to secure their spot. I may have read far too much into that result, because so far at LAN, fm-eSports are on a 5 map winning streak against Endpoint.
| | | |
| --- | --- | --- |
| Event | Map | Score |
| UK Masters (Final) | de_nuke | 19:22 |
| UK Masters (Final) | de_cache | 6:16 |
| UK Masters (Final) | de_mirage | 11:16 |
| insomnia59 (Upper Bracket Final) | de_cache | 13:16 |
| insomnia59 (Upper Bracket Final) | de_overpass | 13:16 |
Three of those maps were incredibly close, one of which headed into overtime, whilst one of them was pretty lopsided (which ironically was on Endpoint's picked map). Imagine a scenario where both teams square up again in the Grand Final, if it goes all the way, then these teams would have played each other over 9 maps this weekend. That is a lot of Counter-Strike between two sides that are drilled. The potential problem here is, that both sides will know each other's strategies very well, they will know where each other's players are playing, especially if they re-tread on the ground in the maps they have already played. The question for Immi will be does he decide to take a risk, and hope that fm are strategically weaker on a map such as de_train or de_cbble, and try and test the waters with an early pick in the Grand Final.
It has probably been incredibly frustrating for Ian and his team, he has openly stated on Twitter throughout the weekend, that mistakes have cost them certain maps against fm-eSports, and knowing that your team is the one making all the mistakes whilst fm-eSports have given very little away is dangerous and demoralising. There has to be a hope though, that fm-eSports other than playing Team Endpoint, haven't been tested, and could potentially make critical mistakes during the grand final.
---
Can fm-eSports continue their charge to the crown & iSeries double?
On paper, and on form currently to this point, fm-eSports are now odds on favourites to win the insomnia59 title. Looking at the potential matchups, there is actually a rather dangerous element that fm-eSports have already sown this up to some degree. They've obviously beaten Endpoint over 5 maps, whilst they smashed Team CeX over two maps. They haven't played CAZ eSports yet this LAN, and whilst CAZ would provide being the Joker Card here, I don't put much stock into them being able to topple fm-eSports.
The problem facing fm-eSports is actually one of the mental aspects of Counter-Strike. I should couple this with the fact that they will be sitting around most of today waiting for their eventual opponents, and thus all of that anticipation, lack of warm up and lack of match "fitness" could cost them the first shot at the title and double. We've seen it too often where the team who has the map advantage, let it slip through their fingers because they are slow out of the blocks.
I would say I've been overly impressed with fm-eSports this LAN, but in all fairness, we've had no GOTVs for the actual tournament, and no stream, so it's been difficult to see who is really playing well at LAN. However, the lineup, looks incredibly solid, and despite who they face later, they will look strong enough to take the crown. The interesting aspect to note will be the scenario around facing Team Endpoint again, and whether both teams look for something different to keep each other guessing.
---
That concludes my storylines for Day 3 of insomnia59. I hope this piece spurs more people to get writing, get involved etc.
Make sure you stay tuned to UKCSGO.com for all your latest news, coverage, and results from insomnia59. Give the UKCSGO Facebook page a like, and the UKCSGO Twitter bio a follow. We will be at the NEC this weekend, to bring you all the latest, so stay with us!